Among various companies, Romas Machinery is a professional company that designs, manufactures, and supplies various types of fully automatic and semi-automatic vacuum forming, blow molding machines, etc., at affordable costs. If you are a retailer and want to buy a vacuum-forming machine, then you should contact us.
In this short guide, we'll briefly go over what a vacuum-forming machine is, along with a description. Let's get started with our subject right away:
Vacuum forming machine:
The machine that is responsible for thermoforming plastic using one mold and vacuum pressure to obtain the desired part is called a vacuum-forming machine. Such machines can be fully automatic or semi-automatic.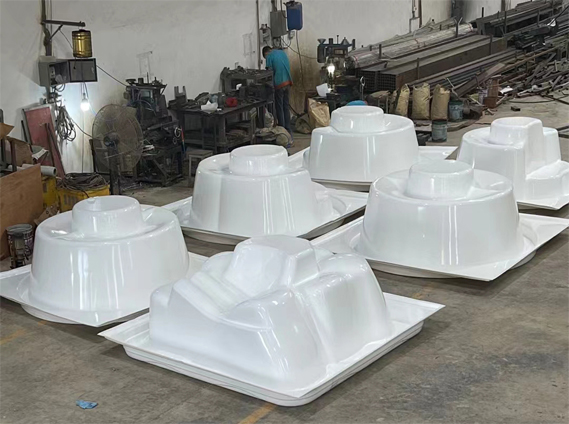 Why buy vacuum forming machines from Romas?
There are multiple reasons to buy vacuum forming machines from our company. Some are listed below:
All of our machines are fully inspected by our quality control department before the shipment. Our company makes sure that customers get the best and highly functional products from us.
The equipment of the acrylic vacuum forming machine adopts the hydraulic lifting system, which makes the floating plate safe and smooth and the working pressure more strong so that it ensures the molding is more convenient and rapid.
The acrylic vacuum forming machine system is powerful and can always be in the ideal negative pressure state so that it is more convenient to use.
The softening box is equipped with an automatic constant temperature control system and a unique zoning heating function therefore, so that the acrylic vacuum-forming machine can be set freely according to various heating requirements.
With the latest technology, the material can be pressed and cooled at a time. Different models manufactured at our company can also be sucked individually or pressed separately according to the different aspects of the lamp box.
Such types of machines are easy for shop operations or factories because their workforce is up to 12 tons. The power is 380V and can be customized.
Why choose us?
This is a question that everyone asks, and we enjoy answering it. Some reasons are concluded hereunder:
Our company is the only company that can entertain through OEM services
Also, we provide free technical support to our clients
You are welcome to customized services
We provide after-sales services
Romas products are sold all over the globe, including Russia, India, Vietnam, the Middle East, Africa, etc.