Description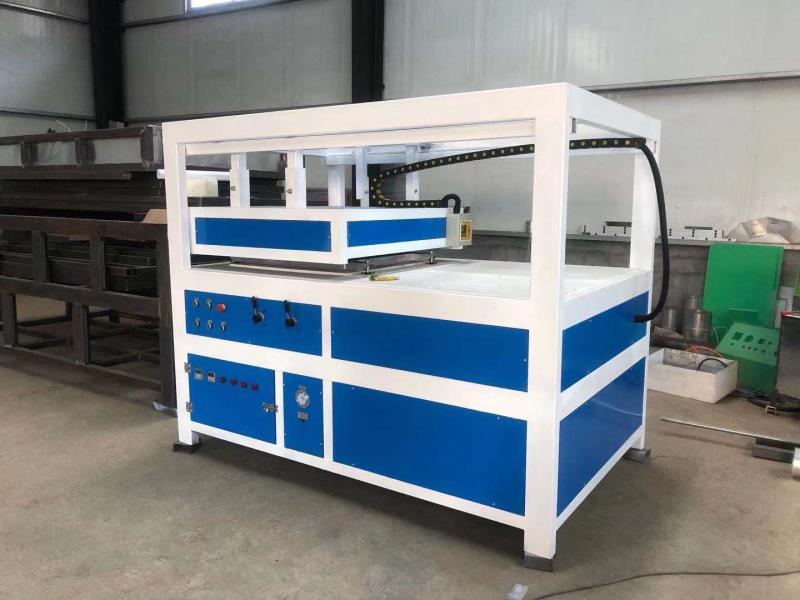 Function: Suction/ Deep suction/ Suction, Press, Blow.
1, Softening box partition heating , reasonable design can save energy consumption to the lowest
2, Strong vacuum function, can choose freely absorb plastic method, powerful functions, operating with ease.
3, The heating system used computer constant temperature control principle intelligent temperature control, digital display.
4, Chain protection function, the operation is more secure, run more smoothly.
5, Heating box with infrared heating system, make plank heated soften even, reduce waste.
6, Already function, can choose different according to the different plank of clamshell function. Advanced technology,
can suck pressure cooling shape once. According to the different effect box, word, suction or separate pressure alone, make the lightbox, words a molding.
Application:
1. Advertising sign company
2. and building industrial
3. Plastic moulding & mask making
4. Different packaging box making
5. Thermoplastic material forming
6.Suitable material : PMMA(Acrylic ), PVC,ABS,PE,PET ,Polystyrene ,polypropylene etc.
Mainly information :
1. Intelligent temperature controller, heating area adopt energy-gathered reflecting cover, save electricity.
2. Heating tubes are specially customized from our factory, can run 24 hours continuously, service life 8000-10000 hours, make sure heating material balanced, can not partial rupture.
3. Lifting working table-use high precision round rail, move stable, couldn't be distortion.
4. Heating box is controlled by cylinder, tight closed, beautiful appearance, easy to open and close.
5. Working table lifting speed is adjustable, can lower the damage rate of the product.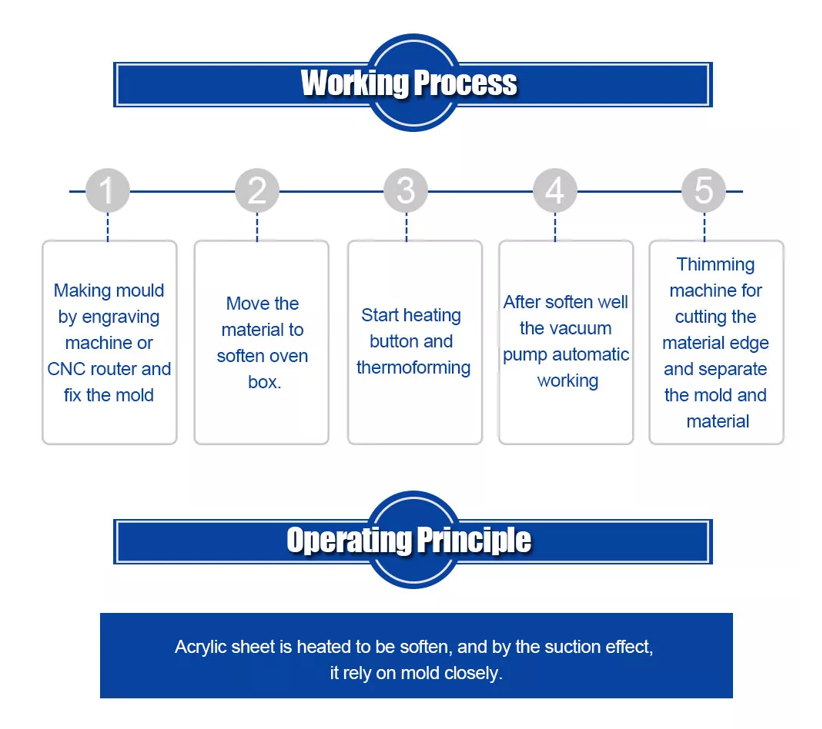 Plastic Acrylic Vacuum Forming and Suction Machine for Making Blister Letter is a newly lauched equipment in Vacuum-Thermoform industry, with the functions of both melting and moulding the materials once during the entire process of signs for advertising.It's widely used to make acrylic letters,acrylic light box,and other plastic products etc.